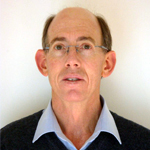 Uncertainties persist about the effect of PCSK9 deficiency on glucose homeostasis. Mendelian randomization studies have indicated a potential risk for new-onset diabetes mellitus, although data from clinical trials suggest rates are similar to those observed with statin (with or without ezetimibe).1-4
This experimental study aimed to shed some light on whether circulating PCSK9 affects beta cell function. In mice deficient in PCSK9 (PCSK9 knock-out mouse model), there was impairment of glucose clearance compared with controls (wild type), although insulin sensitivity was not affected. Histological analyses showed that the pancreas of the PCSK9 knock-out mice had larger islets with increased accumulation of cholesteryl esters compared with controls. In addition, intracellular insulin levels were higher and plasma insulin and C-peptide levels lower compared with controls This phenotype was completely reversed in double knock-out PCSK9/LDLR mice implying that the low-density lipoprotein receptor is the target responsible for the phenotype observed. Furthermore, studies in a mouse model which lacked circulating PCSK9 also showed a complete reversal of this phenotype. Taken together, these findings provide some reassurance for the use of PCSK9 monoclonal antibody therapy, which specifically target circulating, liver-derived PCSK9.
PCSK9 Forum Editor Professor Derick Raal (University of the Witwatersrand, Johannesburg, South Africa) puts these findings in context.  This study is reassuring but does not conclusively answer the question that PCSK9 monoclonal antibody therapy will not increase the risk for new-onset diabetes mellitus, as suggested by Mendelian randomization studies. It took over a decade in a large number of subjects to show this association with statin therapy. Therefore, to confirm or refute this the association with PCSK9-inhibitor therapy, either with monoclonal antibodies or RNA interference with inclisiran, will require several years of therapy in a large number of subjects.
Da Dalt L, Ruscica M, Bonacina F et al. PCSK9 deficiency reduces insulin secretion and promotes glucose intolerance: the role of the low-density lipoprotein receptor. Eur Heart J 2018; https://doi.org/10.1093/eurheartj/ehy357
References
Related content
PCSK9 Monoclonal Antibody Therapy in Patients with Diabetes: Where We Are and Future Needs
Do low LDL-C levels enhance diabetes risk?
Do PCSK9 inhibitors increase new-onset diabetes? Another meta-analysis
PCSK9 inhibitors: cardiovascular benefit vs. diabetes risk