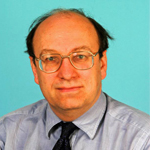 Lipoprotein(a) is now recognised as an independent risk factor for cardiovascualr disease. But is it also relevant to consider lipoprotein(a) when LDL cholesterol is low? Prof. Anthony S Wierzbicki, Guy's and St Thomas' Hospitals, London, UK discusses the evidence.
Lipoprotein(a) [Lp(a)] is a well-characterised biomarker used for baseline cardiovascular disease (CVD) risk assessment.1,2The evidence for this is now established. In the Copenhagen City Heart Study, Lp(a) was shown to be a significant independent CVD risk factor in both men and women,3and use of Lp(a) concentrations (80thcentile; 47mg/dL) allowed re-classification of CVD risk in 12% of individuals.4A meta-analysis from the Emerging Risk Factors Collaboration including 126,634 individuals from epidemiological studies showed that Lp(a) identified a relative risk for CVD of 4.4 – 5.6 between extreme tertiles.5 Additional evidence for a causal association of Lp(a) with CVD comes from genome association and Mendelian randomization studies.
The measurement of Lp(a), however, has caused some problems.1,2Currently, isotype-independent immunoassays are preferred, with levels in excess of 50 mg/dL or 125 nmol/L identifying high-risk individuals.1,2Lp(a) is found between high-density lipoprotein (HDL) and LDL species but allowances are not usually made for its presence. The commonly used Friedewald equation will underestimate LDL cholesterol in the presence of minimally elevated triglycerides,6,7but also in patients treated with highly efficacious LDL cholesterol-lowering therapies,8while LDL cholesterol is overestimated if the contribution of high Lp(a) concentrations is ignored.9,10The effects of correction for Lp(a) on diagnostic LDL cholesterol criteria (>190 mg/dL; 4.9 mmol/l) and goals (< 70mg/dl; 1.8 mmol/L) have been investigated using two methods in 531,140 patients in the Very Large Database of Lipids (VLDL) study. Correction for Lp(a) reduced the proportion of patients with high LDL cholesterol from 1.4% to 0.86% (p<0.001) and established that 23% rather than 17% were at LDL cholesterol goal (p<0.001). This discrepancy may affect the prescription of PCSK9 inhibitors as their initiation guidelines are related to LDL cholesterol concentrations.11
Historical studies suggested that Lp(a) was a weak CVD risk factor and that adequate control of LDL cholesterol negated its significance. In the Familial Atherosclerosis Treatment study (FATS) in 146 patients treated with niacin treatment combined with statins and bile acid sequestrants, while Lp(a) correlated with disease burden, only tight control of LDL cholesterol-<2.5 mmol/L (100 mg/dL) was significant in determining progression of angiographic coronary disease.12 A later analysis of LDL cholesterol control in 2769 patients presenting for coronary angiography, including 38% with Lp(a) >30mg/dL, confirmed the relationship of Lp(a) with angiographic progression of disease but found that control of LDL cholesterol to <1.8 mmol/L (80 mg/dL) negated the effects of elevated Lp(a).13Additionally, in the Dalcetrapib in Acute Coronary Syndrome Studies (Dal-Outcomes), Lp(a) was not a significant factor driving CV event rates in patients in both the placebo (n=3170) and intervention groups (n=969) receiving aggressive anti-platelet therapy and with adequately treated LDL cholesterol (<2.5 mmol/L).14  Most recently, analysis of the EPIC cohort has shown that elevated Lp(a) (>80thcentile) is not a significant contributor to CVD risk in primary prevention if LDL cholesterol is controlled to <2.5 mmol/L.15 Thus, current evidence suggests that if LDL cholesterol is adequately controlled then Lp(a) is not a factor in driving progression of disease.
Some novel lipid-lowering therapies reduce Lp(a).  PCSK9 inhibitors reduce Lp(a) by 18-32%.16Data from the Further Cardiovascular Outcomes Research with PCSK9 Inhibition in Subjects With Elevated Risk (FOURIER) study confirmed that Lp(a) levels were associated with higher rates of events. Treatment with evolocumab reduced Lp(a) levels by 25%, and resulted in greater relative (reduction of 24% in patients with high Lp(a) vs. 15% in those with low Lp(a)) and absolute reductions (2.8% versus 1.3%) in CVD events.17
So, what are the take home messages for clinicians regarding the relevance of Lp(a)? It is clear – and recommended by current guidelines – that Lp(a) can be used to define individuals at high CVD risk. Additionally, with evidence that intervention with a PCSK9 inhibitor reduces CVD events in patients with high Lp(a), the presence of a high Lp(a) level may be a useful additional factor in determining the need for PCSK9 inhibitor therapy.
References
Related content
How do PCSK9-inhibitors reduce lipoprotein(a)?
Lp(a) as a cardiovascular risk factor – Is lowering Lp(a) beneficial when LDL is low?
Is lowering lipoprotein(a) beneficial when LDL-C is very low?
EAS Congress: FOURIER analysis shows benefit of PCSK9 inhibition in patients with elevated lipoprotein(a)