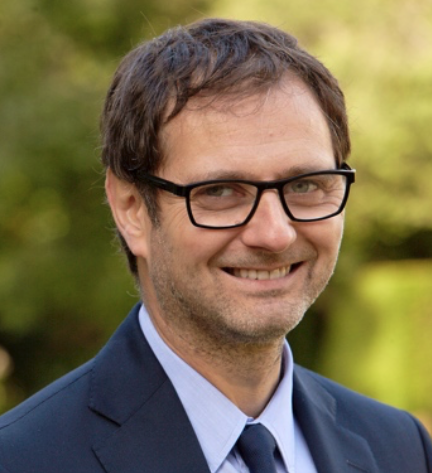 Université Paris Diderot, INSERM U-1148,
Département de Cardiologie, Hôpital Bichat
Assistance Publique - Hôpitaux de Paris
46, rue Henri Huchard, 75877 Paris cedex 18, France
Affiliations
Chief, Department of Cardiology, Hôpital Bichat, Assistance Publique-Hôpitaux de Paris, in Paris, France.
Vice President (in charge of research) of the board of Assistance Publique-Hôpitaux de Paris since 2018.
Professor of Cardiology at Université Paris - Diderot, since 1994.
Director of the "Clinical Research in Atherothrombosis" Research Team, INSERM Unit U1148, Paris
co-coordinator of the Département Hospitalo-Universitaire FIRE (Fibrosis, Inflammation and REmodeling).
Coordinator of the iVASC (InnoVations in Atherothrombosis SCience) RHU research consortium.
Chair of the FACT (French Alliance for cardiovascular Clinical Trials) academic research network.
Chairman of the French National University Council (Conseil National des Universités) for Cardiology since 2016.
Honors
Dr Steg received the silver medal of the European Society of Cardiology in 2011.
Research
Dr Steg has accumulated experience as a clinical trialist in the field of coronary artery disease, diabetes and antithrombotics. He is currently chair/co-chair or principal investigator of several large phase III clinical trials or international registries, such as ODYSSEY-Outcomes, CLARIFY, THEMIS, REALITY, SCORED. He was co-chair of the REACH registry, co-chair of the GRACE registry publication committee and participated in numerous DMCs or CECs.
Publications
Dr Steg has authored > 1 000 articles in peer-reviewed international journals. His H-Index is 116 (Web of Science) and he has > 76 000 citations. He was a Thomson Reuters/Clarivate Analytics  "highly cited researcher" in Clinical Medicine every year since 2014.
He is Senior Associate Editor for Circulation. He is currently Faculty Head, Cardiovascular Disorders, Faculty of 1000-Prime. Dr Steg co-chaired with Dr James the ESC task force in charge of the 2012 Guidelines for management of ST-segment elevation myocardial infarction.
« Back to Editorial Board