| | | |
| --- | --- | --- |
| | | New audio podcasts launched |
| | | |
We are delighted to announce the launch of

PCSK9 On Air

– the new audio podcast series from the PCSK9 Education and Research Forum.

The programmes and interviews will bring you information and insights from internationally recognised experts in the modern management of dyslipidaemia.

You can listen online, on the iTunes Podcast App or download the programmes to your desktop or mobile devices.
Inaugural podcast
'Game changing' management of LDL-C


Professor Steven Nicholls, Professor of Cardiology at the University of Adelaide, Australia, explores the future management of patients with elevated low density lipoprotein cholesterol (LDL-C) and the new treatment options which will be available to clinicians.

Listen now » Download »

Watch short video interview »
Challenging current practice
Are we too conservative?

A new survey has suggested that clinicians may be over-cautious when trying to reduce low density lipoprotein cholesterol (LDL-C) in patients at high cardiovascular risk.

The recently published study reveals that:
Current guidelines are not being translated into the goals achieved in practice
Clinicians consistently overestimate the success of the LDL-C lowering treatments they prescribe
Read the report »
FH Connect
Urgent global responsibility to address FH in Africa and Mid-East

The size and scope of familial hypercholesterolaemia (FH) in Africa and the Middle East is the "great unknown" and requires urgent research.

Professor Derick Raal of the University of Witwatersrand, South Africa, calls on researchers and policy makers to address this issue.

In an article published in PCSK9 Forum Professor Raal writes that action is urgently needed as cardiovascular disease is already the leading cause of death in the Middle East and is rapidly increasing in Africa where it will become the primary cause of death by 2020.

"The newly launched FH Connect initiative should clarify the role of FH in driving this critically important public health issue", Professor Raal said.

Read full story » Read about FH Connect »
PCSK9 inhibitors
New analysis: Effective in mixed dyslipidaemia

About 20 percent of patients with a high risk of cardiovascular events have mixed dyslipidaemia – elevated low density lipoprotein cholesterol (LDL-C) and triglycerides with or without low levels of high density lipoprotein cholesterol (HDL-C).
Now clinical trial data show that PCSK9 inhibitors are as effective in these patients as they are in patients with high LDL-C alone.

Dr Kees Hovingh of the Academic Medical Center, Amsterdam, The Netherlands, said analyses of about 10 000 clinical trial patients indicate the potential value of PCSK9 inhibitors in this important group of patients.

Read full report »
PCSK9 Education and Research Forum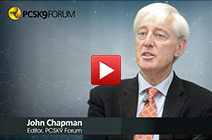 Send an invitation to join PCSK9 Forum to your colleagues »
Send this email on to a colleague »
See more on pcsk9forum.org
Further reading
For the latest videos, interviews and webcasts from leading experts.
For updates on hot topics, PCSK9 news and conference reports.
For the latest updates on conferences, PCSK9 news and video reports.