A new meta-analysis involving more than 26,000 patients reports no increase in new-onset diabetes and no impact on glucose metabolism with PCSK9 inhibitor treatment.
The authors performed a comprehensive medical literature to identify 18 randomized controlled studies with 26,123 patients without diabetes at study baseline. There was no difference in the risk of new-onset diabetes (relative risk 1.05, 95% confidence interval [CI] CI:0.95 to 1.16), or impact on fasting plasma glucose (mean difference:0.00 mmol/L, 95%CI:-0.02 to 0.02) and glycated haemoglobin (HbA1c, mean difference:0.00%, 95%CI:-0.01 to 0.01) compared with the control group. Subgroup analyses also did not identify baseline characteristics, or the extent of LDL cholesterol reduction or duration of treatment associated with impact on glucose metabolism.  However, it is important to bear in mind that the duration of treatment in these trials was limited.
In contrast, another meta-analysis of trials with PCSK9 inhibitors published in Diabetes Care in November by de Carvalho and colleagues had differing results (1). This meta-analysis evaluated the effects of inhibiting PCSK9 on fasting plasma glucose and HbA1c from 20 randomized clinical trials with over 68,000 individuals followed for a mean of 1.5 yrs.  All the trials had background statin treatment and were double-blind comparisons of PCSK9 monoclonal antibody therapy with placebo.  This was a study level analysis and, therefore, there were individuals with existing diabetes mellitus included in many of the randomized controlled trials that were analysed.  The analysis demonstrated very small but significant increases in both fasting glucose levels (1.88 mg/dl with 95% CI 0.91-2.68) and HbA1c (0.032% and 95% CI 0.011-0.050) levels in the PCSK9 inhibitor group.  There was no increase in the incidence of diabetes, although the follow-up was short. The authors noted that their results were concordant with Mendelian randomization studies of LDL lowering gene variants (2-4), as well as studies of the effects of statins on incident diabetes. (5,6)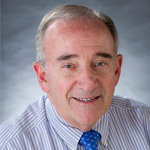 PCSK9 Forum Editor Professor Henry Ginsberg (Columbia University, New York, USA) comments on this pertinent question.
The findings from both reports are no doubt limited by the study level analysis, the short duration of follow-up, and the lack of balance of statins in some of the included trials. It is now well established that statin use is associated with a small increase in risk for diabetes, as well as small but insignificant changes in glucose and HbA1c as reported from pooled analysis of many fewer subjects.  While accumulating evidence from genetic studies suggests that PCSK9 inhibitor treatment may also be linked with an increase in risk for new-onset diabetes, we cannot answer this question until there is a longer exposure compared with that in clinical trials.
Overall, for unclear reasons, lowering of LDL cholesterol levels by increasing LDL receptor activity appears to have small but real negative effects on plasma glucose metabolism and/or insulin secretion/action.  Importantly, these effects of LDL lowering do not outweigh, by any measure, the benefits of LDL lowering drugs on CVD risk, at least in 5-10-year periods.  Additionally, although minimal increases in plasma glucose and HbA1c levels may occur in some patients, particularly those with characteristics of the metabolic syndrome and insulin resistance, there is no evidence for marked deterioration of glucose metabolism in either pre-diabetics or patients with existing diabetes.
Read the report here:
Cao YX, Liu HH, Dong QT, Li S, Li JJ. Effect of the PCSK9-monoclonal antibodies on new-onset diabetes mellitus and glucose metabolism: a systematic review and meta-analysis. Diabetes Obes Metab 2018. doi: 10.1111/dom.13235. [Epub ahead of print] PUBMED https://www.ncbi.nlm.nih.gov/pubmed/29377473
References
Related content
PCSK9 inhibitors: effects on glycaemia and HbA1c
No effect of PCSK9 inhibitors on new-onset diabetes
PCSK9 inhibitors: cardiovascular benefit vs. diabetes risk